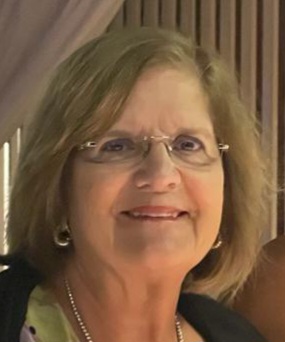 Julie Rodas de García
Secretaria
I was born and raised in Santurce, Puerto Rico. I graduated from Santa Teresita Academy and then studied for a BA with a concentration in English and history at the University of Puerto Rico (UPR). I got certified as a teacher and taught in elementary and high schools in Cambridge, Massachusetts, and Puerto Rico. Later, I studied law at the UPR School of Law (1982). I exercised the legal profession in private practice and in the Department of Housing of the Commonwealth of Puerto Rico.
I held the position of Officer Examiner and then Executive Director of the Applicant Examining Board for the Practice of Law at the Puerto Rico Supreme Court. I gave up said work to dedicate myself to raising my three children. Nevertheless, I continued to participate for 4 years as a member of the Board of Examiners of Applicants to the Exercise of the Law. I held the positions of leader and president of Troop 29 of Boy Scouts of the Academia Perpetuo Socorro high school, where my three children were members and obtained the rank of Eagle Scouts.
I have participated as secretary and president of the Associations of residents in the communities where we have lived. In this way, I was able to get to know our neighbors better and I have been able to contribute to the well-being of our neighborhood. Because we like classical and good quality music, my husband, Luis Oscar Garcia and I have always supported the Puerto Rico Symphony Orchestra and Pro Arte Musical by attending their concerts and contributing to their fundraising efforts. Since 2013 I have held the position of secretary of Pro Arte Musical, a position that I have exercised with great satisfaction since from this position I can help PAM continue to bring classical music and music of excellence for the enjoyment of all Puerto Ricans.