SUPPORTING OUR FUTURE MUSICAL LEADERS
ROBERTO I. FERDMAN AWARD
Pro Arte Musical annually awards the Roberto I. Ferdman Award, a contribution of $6,000, to a graduate with a concentration in music from an accredited institution in Puerto Rico, to contribute to his postgraduate study expenses at an accredited institution outside of Puerto Rico.
The studies must be in one of the following areas: Composition, Direction, Voice, or Instrumental.
Due May 7, 2022
Applicants must meet the following requirements:
The student must be in his or her last semester of the bachelor's degree.
Bachelor degree graduates with no more than two years post-graduation will be admitted.
Official transcript of academic credits.
Copy of the application for admission to the institution of postgraduate studies.
Evidence or copy of the letter of acceptance by said institution.
Expository essay about your study projects and professional goals.
Interview with the evaluating committee of the Roberto I. Ferdman Award, Inc.
Complete and send your documentation to the email proarte@proartemusical.com
For more information contact (787) 722-3366
WINNERS
1987 – 2022
2022 – Alejandra Vega Roque, clarinete
2020 – Josué Vera, composición
2019 – Laura María Pabón Figueroa, Soprano / Paula Lastra Cancela, Violin
2018 – Jehú Otero Mateo, Tenor
2017 – Gabriel J. Suárez Rivera, Trombone
2016 – Natalia González Santaliz, Soprano
2015 – Ricardo José Rivera, Baritone
2014 – Meechot Marrero, Soprano
2013 – Lilliana M. Marrero Solís, Violin
2012 – David Gerardo Ríos Muñoz, Guitar
2011 – César A. Méndez Silvagnoli, Baritone
2010 – Luis Guillermo Quintana Rodríguez, Composition
2009 – SamarieI Alicea Gutiérrez, Mezzo-Soprano
2008 – Nermis S. Mieses Paredes, Oboe
2007 – Edda Liss Feyjóo Hernández, Flute
2007 – Felipe A. Rodríguez Guzmán, Trumpet
2006 – Sylvia Enid Aponte Rivera, Voice
2005 – Humberto J. Colón Rivera, Bass
2005 – Dalia Rodríguez Aponte, Piano
2004 – José Daniel Sandín, Composition
2003 – Laura Reyes Morales, Soprano
2003 – Roberto Osorio Goenaga, Composition
2002 – Nitai Pons, Trumpet
2001 – Pedro Malpica, Composition
2001 – Roberto A. Wharton, Tuba
2000 – Carlos Ufret Vicenty, Guitar
2000 – Luis Rodríguez, Piano
1999 – Javier Van-Tull Rodríguez, Clarinet
1998 – Vacant
1997 – Dan Román, Guitar
1996 – Lorena Garay Oh, Guitar
1995 – Lizary Rodríguez Ríos, Harp
1994 – José De La Cruz, Percussion
1993 – Juvenal Correa, Piano
1992 – Enid González Comulada, Voice
1991 – Félix A. Guadalupe, Violonchelo
1990 – Luis O. Cotto López, Percussion
1989 – Pedro Mojica, French Horn
1988 – Brenda Tirado, Violonchelo
1987 – Diana Valdés, Percusion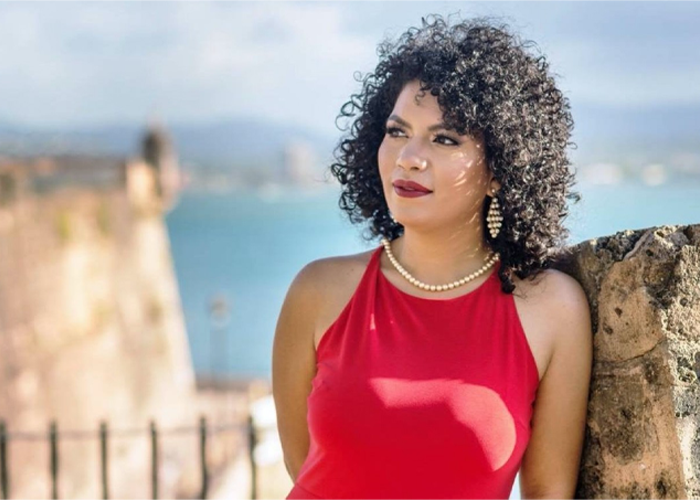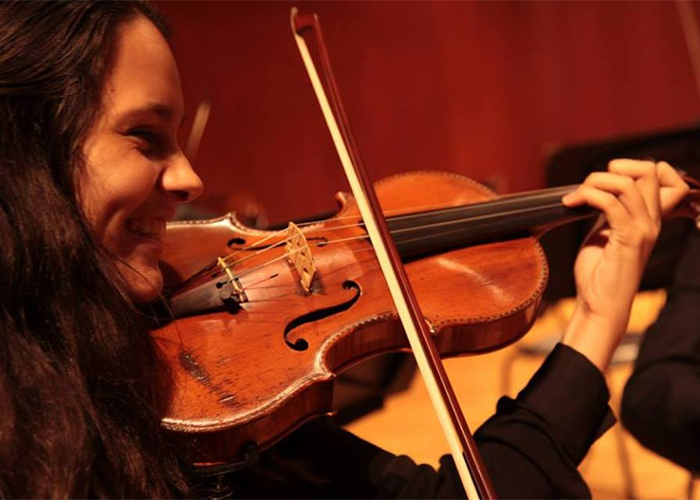 Laura María Pabón and Paula Lastra, winners 2019